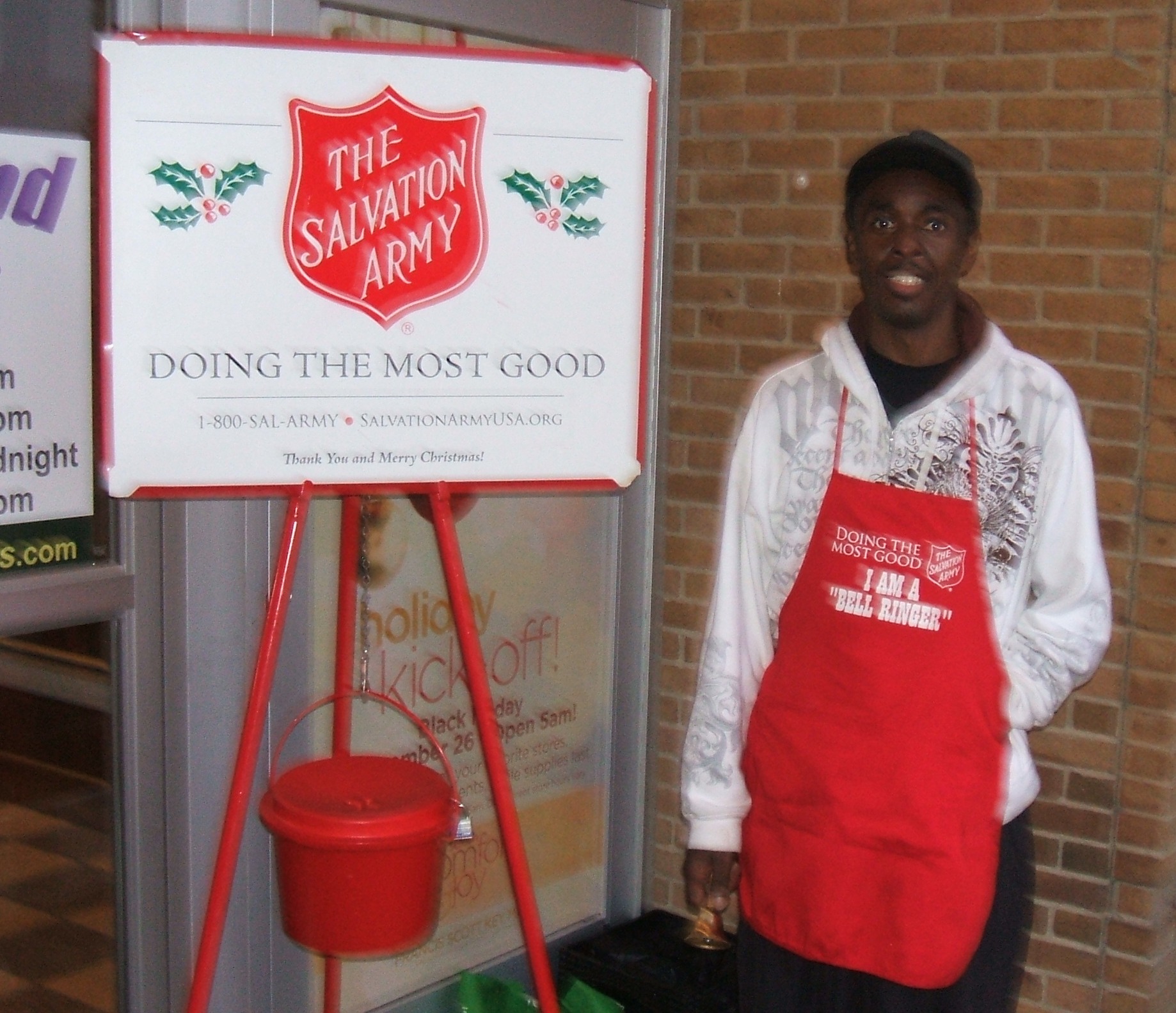 By William McNamee
The holidays are a time for helping others in need. Americans have always made donations to help the less fortunate. However, with a poor economy and people losing their jobs, many of these same people will find themselves in need of help this year.
The Bureau of Labor Statistics reported on Oct. 8, 2010, that the country's unemployment stands at 14.8 million Americans. As a result, people have been struggling to make enough money to support themselves and their families.
With the 2010 holiday season approaching, charitable organizations are beginning to start their annual fund-raisers to help families in need. Charities like The Salvation Army, United Way and the Maryland Food Bank ask people to contribute money, food, clothing and other goods which families in need will receive.
Although Philathropy.com reported 2009 charitable donations have decrease by 11%, charities are still doing the best they can to get people to donate and help others in the season of giving.
The Salvation Army plays a big role in holiday donations.
"Low income families can apply for Christmas assistance," Morrisa Travers of the Salvation Army of Frederick, Md. said. "Once a family is approved, the Salvation Army will donate three new toys, one or two new outfits, and a Christmas dinner to the family." On Dec. 22, Salvation Army volunteers distribute these holiday packages to the families.
Another program the Salvation Army sponsors is Angel Tree. "We invite the community to come to the Francis Scott Key Mall and pick an Angel off the tree located across from The Gap," Travers said. "Each Angel helps donate clothing to a child in the Frederick area."
In addition, the Salvation Army will continue their traditional bell-ringer program. Salvation Army Bell Ringers can be found at various locations throughout town, collecting money to help people in need. Grocery and department stores are the popular spots for bell ringers. Any amount of money, big or small, deposited in the small red kettles can make a difference.
Based in Emmitsburg, Md., The Seton Center, organized by the Sisters of Charity of St. Vincent de Paul, and with the help of local volunteers, aids people in Northern Frederick County. "We have two programs for Thanksgiving and Christmas," Salvatrice Murphy said. "Low income families in Northern Frederick Country can sign up for assistance and we provide them with food for Thanksgiving. For Christmas, we provide the families with food, clothing and toys."
Murphy added, "We offer emergency financial needs all year round. We supply people  with goods such as gas cards, or offer help for families who need to pay their utility bills." If not for this help, these families may not be able to meet these needs.
The YMCA of Frederick makes "Thanksgiving Baskets," made up of non-perishable foods, in addition to a turkey. "We get a list of families who need food, and deliver baskets to their houses," YMCA of Frederick's Tammy O' Connor said.
YMCA of Frederick leaders are also very proud of their annual, "Hats, Mittens and Gloves Drive," which supplies local families with clothing to keep them warm through the winter months. It has been a success every year. "We always get trash cans full of gently used hats, mittens and gloves," O' Connor said.
Every year, the United Way of Frederick County, Md., teams up with various business throughout the county. "We raise funds through different businesses to provide services to various resources, food banks, and raise money for the Salvation Army," Josh Pedersen, United Way of Frederick County's Chief Executive Officer said.
Even when the holiday season is over, there are still many people in need of help. "We invite people to give during anytime of the year," Pedersen said. "There are people who need help year round, not just during the holidays." 
Hunger is always a major concern, especially during the holidays. "There is hunger all around us," Maryland Food Bank Communications Manager Audra Harrison said. "The face of hunger would surprise us."
The Maryland Food Bank distributes food to various organizations like soup kitchens, food pantries, shelters and feeding programs in the state of Maryland. One of the unique methods the Maryland Food Bank utilizes is their Virtual Food Drive. People can go online and purchase foods cheaper than the wholesale price to be donated. The food bank accepts more than food. "We also take non-food items as well, " Harrison said.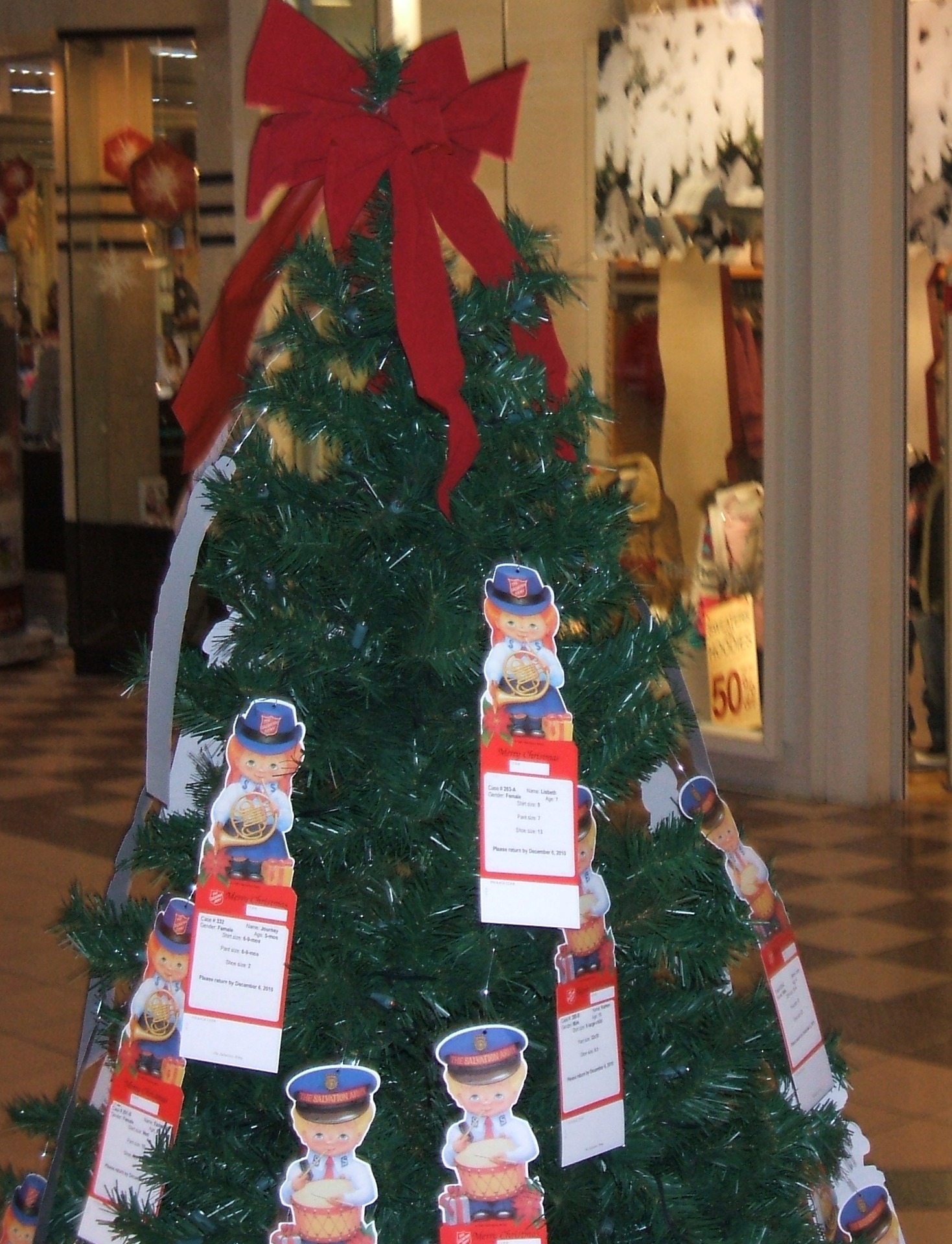 "We also take pet food and supplies."
Maryland is near the top of the list of wealthiest states in the United States, but many Maryland citizens are still struggling to take care of themselves. "One of the biggest recipients are people who work full-time, " Harrison said. "Over the last two years, 50% of people are working three or four jobs but still don't have the money to support themselves or their families."
Even the youngest members of our society try to help out others during the holidays.
"Our Frederick County Girl Scouts go out to collect food for local food banks," a Girl Scout of Frederick County representative said.
The Boy Scouts hold annual food drives usually during October and November. "Each troop decides which food bank they will donate the collected food to," Marc Barbernitz of the Mason Dixon Council said. "We also let people donate through a mail program that offers a tax incentive to people who donate."
Even when people are having tougher times in their own lives, the season always seems to bring out the good and generous side in people. Whether giving of their time, money or goods, these charitable organizations are sure this will be the case again this year. To provide most, if not all, a joyous holiday season.