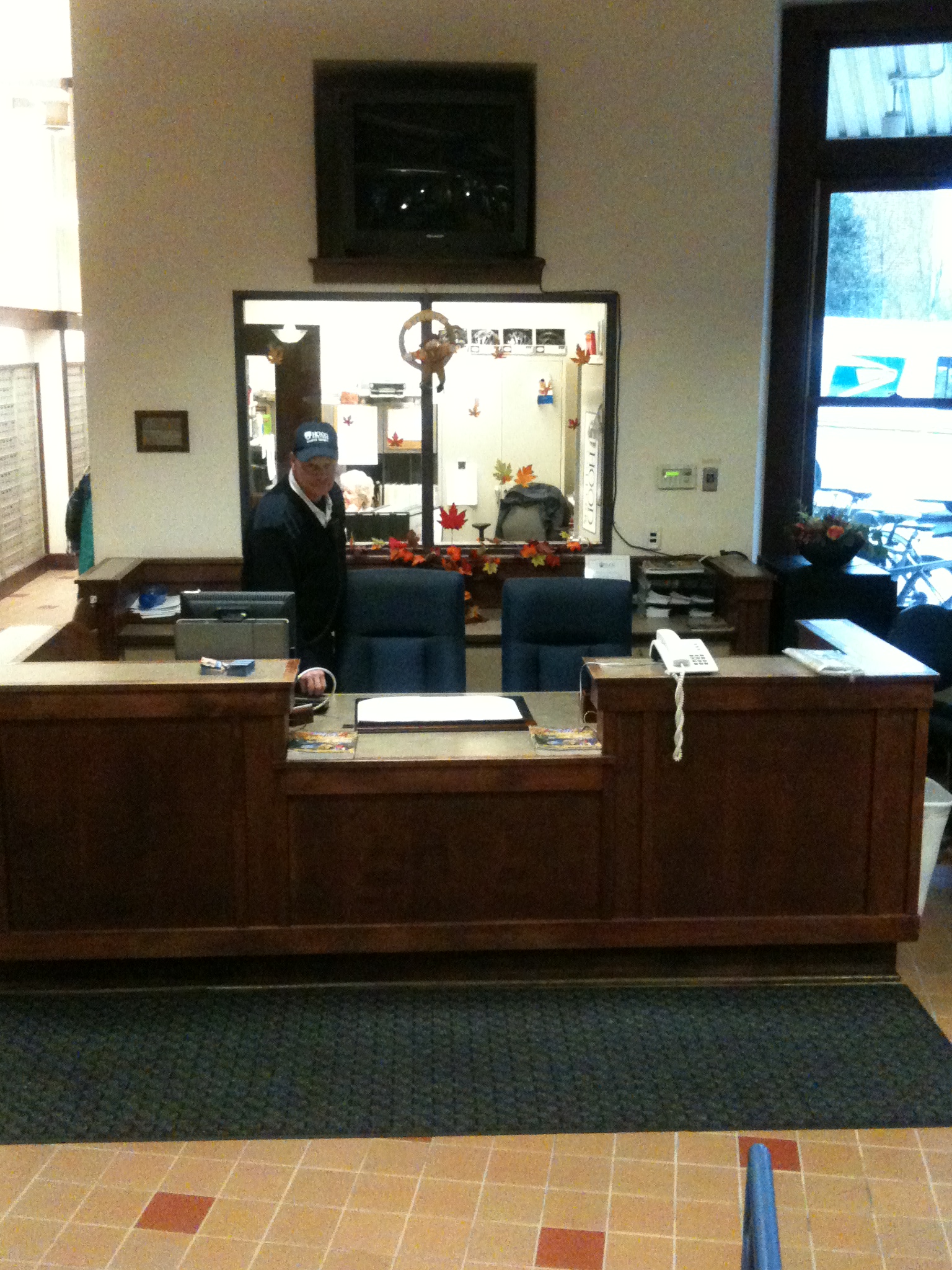 By:  Jessica Johnson
Throughout the 2010-2011 academic school years, Hood College has experienced an increase in campus incident reports.  Between Aug. 22 and Oct. 18 there have been 25 incident reports of criminal activity.
Rick Puller, the director and chief of campus safety at Hood College, keeps an accurate account of the incidents that occur on campus. The statistical information he gathers is available to students and faculty as it is featured in The Blue and Grey, Hood College's monthly student-produced newspaper.
The statistics provide a monthly review of incidents that occur on campus.
In September there were 21 reported incidents, 8 of these were criminal offenses.  In October there were 29 reports, 18 of these were of a criminal nature as well.
Although the reports show a spike in criminal activity, Chief Puller has not see an increase in the incidents but improved journalistic techniques of the student journalists.  During the interview, Chief Puller expressed that in previous years reporters were not providing the campus with information about the incidents.  As they are now being more accurately reported, it appears to be an increase in the incidents.
"I do not believe that there is or has been an increase in crime or mischief around campus.  However, I do believe the reporting is better," Puller said.  "I think our college students are much more aware of how to report things than in the past.  More [student journalists] are willing to report [incidents] than they were before."
Although the reporting may be more accurate, students have noticed a rise in criminal and incident reports within the Hood community.  Many of the reported incidents are committed by students and have involved theft, drug or alcohol offenses or assault. 
"I've seen an increase in the amount of violence and harassment in the campus incident reports," said Katrina Castner, a senior at Hood.
In November, twenty Hood College students were surveyed about the crime rate at on campus.  Of those surveyed, 50 percent have personally noticed and increase in crime on campus.
How On-Campus Incidents are handled 
The campus safety department follows procedures for assessing criminal or non-criminal incident reports.  It is important that members of the Hood community file reports with the department so that campus safety can confront the situation in a timely manner.  
"First it has to be reported.  If we don't know about it, there is nothing we can do about it. If it gets to us, an official report is made.  Depending on the gravity of the incident we may call the police," Puller said. 
If the incident involves drugs or alcohol, a report is written and the student or students involved are referred to the Office of Residence Life.  After documentation, the campus safety department completes a follow-up of the incident and the students who were documented. 
Keeping Record of Incident Reports
The beginning of each academic year includes the largest amount of incident reports made throughout the year.  Once students are caught and penalized during these times, there is a decrease in occurs throughout the rest of the academic year. 
"Historically, you will see a spike during September and October.  There are many drug and alcohol related activities.  New students and returners are mainly involved with these incidents," Puller said. 
The weekends are also a time when there is a high frequency of incidents being reported.  As students reach the end of a full week of assignment or have guests, more offenses are most likely to occur.
"Things start to pick up on Thursday nights," Puller said.  When reporting or dealing with weekend incidents, it is important to note when the incident occurred and when it was reported.  Those details allow the campus safety department to keep an accurate record.  
Hood College is required by the Campus Security Act of 1990, to send data of incident reports to the U.S. Department of Education.  These reports are listed under institution data for the college. 
According to statistics provided by the Office of Postsecondary Education, there was an increase in on-campus burglaries from five in 2008 to ten 2010 within the Hood community.  On-campus student housing facilities also experienced an increase in burglaries from three in 2008 to four in 2010.  Among other recorded incidents were forcible sex offenses on campus which decreased from three in 2008 to zero in 2010. Aggravated assault fluctuated from two in 2008, three in 2009 to one in 2010. 
The site provides the criminal offense and description of the incident, the year it occurred and how many incidents were reported that year.
Measures to Protect and Inform the Hood Community
Despite the incident reports listed in The Blue and Grey or emails sent out to students regarding those incidents, some Hood students have not noticed an increase crime or mischievous happenings on campus.  The campus crime survey given to students also showed that 50 percent of the 20 students interviewed did not see an increase in incident reports.
However, students have become more attentive to the safety measures being enforced by the college. One techniques utilized by the college to help students report incidents are the blue light emergency phones.
The blue light phones are a new emergency contact system that is enforced by Hood College.  In the case of an emergency, members of the Hood community can pick up the phone and be instantly directed to the campus communications center which is monitored 24 hours a day. 
"Even though I haven't seen a rise in crime, because of the blue lights I am more aware.  Since we have this technology I feel better about it," Brittany Pile, a senior at Hood, said. 
These outdoor phones were the result of a safety initiative issued by the Student Government Association (SGA) and have been strategically placed around campus. 
Prior to this academic year, there were six emergency blue light phones on campus.  According to a press release issued by the SGA, "the [amount] of emergency blue light phones [on campus] has risen from 6 to 12 this year."
A variety of tactics are used to inform the Hood community of incidents that occur and how to respond to similar future issues.
The colleges website states that the, "system uses voicemail, e-mail and text messaging during critical situations. [It also] broadcasts pertinent information and provides instructions as appropriate."
An increase in the use of the notification system this academic year has also caught the attention of Hood students. 
"Chief Puller has sent out more e-mails to students about how to be safe on campus," Castner said.
As students become more aware of these outlets of informing and being informed by the campus safety department, they have become more pro-active in ensuring the safety of the college.
Within this academic semester alone, there have been two incidents where students helped lead to an arrest by the Frederick Police Department for criminal activity. 
"The most recent arrest was of the Peeping Tom found in one of the residence halls.  It was because the students were quick and sharp enough to call campus security that we were able to arrest the trespasser," Puller said. 
Earlier in the year, students and staff saw a suspicious car parked on campus.  Again, they were attentive and willing to contact campus security leading to a drug related arrest by the Frederick Police Department.