Building Homes to Build Community

According to the Frederick County Human Needs Assessment, the demand for affordable housing is greater than the supply.
Concerned by the absence of any substantial private response to the growing number of homeless and shelter-poor families in western Maryland, a large group of religious and lay leaders met to explore possible solutions.
Advice was sought from The Enterprise Foundation, and on their recommendation, Interfaith Housing Alliance (IHA) was founded in 1990 as a regional nonprofit corporation.
By taking this approach, the potential number of families and communities that could be positively impacted was considerably higher than small local efforts. Since 1990, thousands of seniors, families and individuals have benefited from IHA's programs and services.
IHA strengthens communities by providing affordable housing opportunities and supportive services to improve the quality of life and economic stability for seniors, working families and individuals.

With the help of loyal donors, a dedicated Board of Directors and a hard-working staff, IHA has become the region's leading Nonprofit Affordable Housing Developer.
"Interfaith Housing provides a valuable service to the community and we are honored to help them in any way possible. This is just one way we put into action our mission of making the dream of homeownership a reality for as many as possible," said Dan Ryan, President & CEO of Dan Ryan Builders.
IHA builds single-family and multi- family homes and senior apartments.
IHA has developed 1,100 housing units: 15 single- family home communities, seven senior apartment communities, seven family apartment communities, two transitional shelters and the Alan P. Linton Jr. Emergency Shelter.
Interfaith Housing has built communities in Frederick County, Carroll County, Allegany County, Washington County, Cumberland County and Franklin County.
IHA offers more than just a place to live though. They have wellness programs, financial education and housing counseling.
IHA's Housing first program offers workshops for financial literacy, credit and debt management, home buying process, foreclosure prevention and identity theft prevention.
Their housing programs include affordable homeownership opportunities and rental home communities.
IHA manages all of its rental homes, which ensures responsiveness to residents' needs and long term investment in the neighborhoods they serve.
"I am honored to be part of an organization with such a rich history of service and commitment to ensuring opportunities for safe, quality, affordable housing which creates communities for all," said Patricia A. Motter, President of IHA.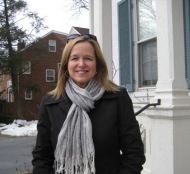 Behind Every Door There is a Story
IHA works hard to ensure that their homes are a source of pride for residents and an asset to their communities.
A major reason why IHA does what they do is because the stability of an affordable mortgage or rent can have profound effects on childhood development and school performance.
Affordable housing allows people to meet essential needs including food, transportation, medical insurance and health care.
Providing workforce housing is a critical need in the community. The workforce is the backbone of the local economy. Workforce housing include First Responders, teachers, hospital technicians and other moderate-income employees who would love to have a home where they work.
"From a corporate standpoint, it's important to support the local community. Providing workforce housing has been identified as a critical need and we are happy to support IHA in the work that they do," said Brad Pingrey of M&T Bank.
IHA helps individuals and families transition into stability by working with other non- profits to provide affordable housing solutions for victims of domestic violence, including Heartly House.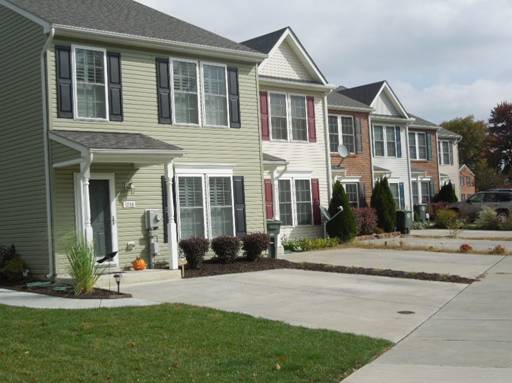 For over twenty years, IHA has maintained a clear vision to create and preserve quality affordable housing to meet the needs of the residents of the communities they serve.
"It is always gratifying to know that there is genuine effort within the community to improve the quality of life of our residents. Washington Square Apartments is a very visible example of caring concern for older Americans," said the Greater Chambersburg Chamber of Commerce.
IHA has invested over $150 million in Maryland and Pennsylvania and received more than 30 awards of excellence for their accomplishments.
"Interfaith's impact on housing in the area is immeasurable. There's no one like them," said Rev. Brian Scott, Executive Director of The Religious Coalition for Emergency Human Needs.
"What is important for IHA is that we have been known so much as the bricks and sticks kind of organization and we're really about the people because there truly is a story behind every person we are helping. We want to be part of the community. We want to make sure residents are happy in their homes. We're there, we're the neighbors, and we're providing the oversight, so we're here to stay," said Motter.