Kickin It Old Skool
By: Jamone Davis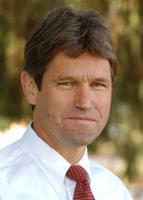 Have you ever wondered what sport your head coach played before they actually became a coach? This question is actually common among players because so little is known about the coach besides what is written in their bios. Well, here is your chance to hear some of the history about three of the coaches here at Hood College.

Each year, students at Hood will eventually meet someone from the track & field team. The head coach of cross country and track team is Brent Ayer. With Coach Ayer giving so many years to coaching here at Hood, some of the training that he has his athletes go through can be connected to other sports as well. He may be the head coach of the cross country and track & field, but he actually participated in more than that in his younger days.

No what you did not know was that Coach Ayer also played basketball and football at Frederick Community College. He also played a little tennis in high school. He's known mainly for recruiting large amounts of players and placing them in their proper events. As a distance runner himself, he knows what it takes to play the sport.

"I'm not qualified to coach anything else," Coach Ayer jokingly said. Coach Ayer has now coached at Hood for over a decade and definitely has made an impact in numerous athletes' lives.

"He is very passionate about running," junior Theo Jenkins said. "He exemplifies it through his coaching."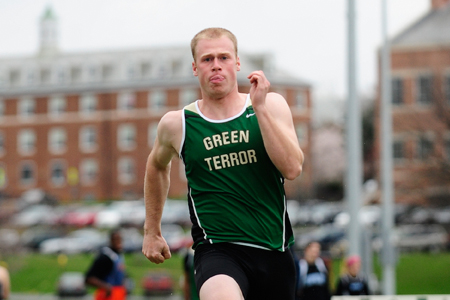 Now when it comes to short burst of speed on the track and field team, Coach Jake Nichols is the man for the job. Some may already know, but not everybody knows that Coach Nichols is actually the son of physical education professor, Andy Nichols.
Entering his second year of coaching, Coach Nichols applies what he acquired in college with his coaching to make his athlete's perform better each event. A graduate of McDaniel College in 2012, Coach Nichols played football and ran track & field. He earned All-Centennial Conference in both sports his junior and senior year.

Also held the position of captain of the track and field team for two years, so he knows what it takes to get others around him motivated to excel.
"Jake is a great coach who cares a lot about the athletes he works with," said junior sprinter Todd Welch. "He has helped me better myself exponentially, not only as an athlete, but as a student as well."

Considering the fact that Coach Nichols graduated from college only two years ago, it's safe to say the sports that he used to play has not really changed.

"If I could I would coach both football and track," Coach Nichols stated. "I think the more opportunities you have to better other athletes, the more fit you become to coach, no matter the sport."

Now when it comes to the world of women's basketball here at Hood College. Almost everybody knows about head coach, Jack Mehl. Entering his third season as head coach, Coach Mehl has been known for bringing out his players full potential.

A great example of his hard work and dedication to his player is two time all-conference Dyanna Prater. She was the first Hood women's basketball player to win this honor and definitely will not be the last.

"When I was first coached by Coach Mehl, I didn't think he played any sports," said freshman forward Eboni Staples. "This was because a lot of the things we did were kind of mediocre."

Believe it or not, her assumption is true. Coach Mehl never actually played basketball for an organized team. In high school, he ran cross country and did not make the basketball team. Instead, he served as the stat and score keeper for the team and in college was a radio sports broadcaster and was the color commentator for the basketball games.

Now it's rare a coach gets to run a team he never actually played the sport in the past. He has coached baseball before and would not mind coaching professionally.

"I would love to coach the Yankees," stated Coach Mehl.
All the coach's here at Hood, you never know their background story in the sports world unless you ask for it.