The ever-changing beauty trends in today's society make hair a hot topic on any news, magazine, or billboard.
New hairstyles, maintenance techniques, and coloring trends are talked about daily. Many find themselves wondering what's good or bad for their hair, and how can they reverse the damage already done.
Ethan Ludwig, 21, of Frederick, stopped using shampoo after hearing about the bad chemicals found in most of them.
"I learned that many of the things people use shampoo to stop, are in fact, caused by the shampoo itself. I have successfully stopped using shampoo for the last 4-5 months."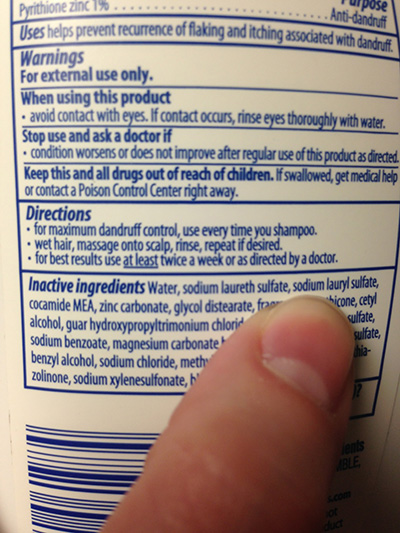 He also said "when using commercial branded shampoo to wash my hair, I'm reminded of something that doesn't happen anymore. My hair would become greasy much quicker, causing me to need to wash my hair more. This of course leads to a vicious cycle that may be hard to break."
Ludwig is no hair expert, but he took the plunge into a drastic change by no longer using shampoo. Products today are made with so many chemicals it's hard to know what's truly in them, Ludwig said, it's easier to wash hair with something you trust.
Rachel Tomlinson, 26, a senior hairstylists at About Faces for eight years, says, "shampoo isn't bad for your hair. However, you do want to use a professional shampoo, they make them for a reason. Over the counter shampoos from drug stores and Walmart are like using detergent on your hair."
Kirsten Pollard, a hair stylist at Ratner Companies in Clarksburg, who has seen a lot of damaged hair in the five years she has worked in the business, says, "The best thing you can do for your hair is to keep it natural and stay away from chemicals as much as possible."
However, the phenomenon of natural doesn't always mean organic.
"Organic shampoos are a tricky subject," Pollard said. "Some believe that sulfates are harsh for the hair and can strip away natural oils. In some cases, this idea is true. If you have thick, coarse hair, you need to make sure you're getting the hair clean and by using sulfates it can give it that extra cleanse it needs. While on the other hand, anyone with fine hair may not need the additional sulfate and can stick to a gentle sulfate-free shampoo that keeps its natural oils."
Chemicals can come in other forms as well, not just in shampoos. Hair dyes can also be harmful, especially those that turn hair wild purple or fiery red.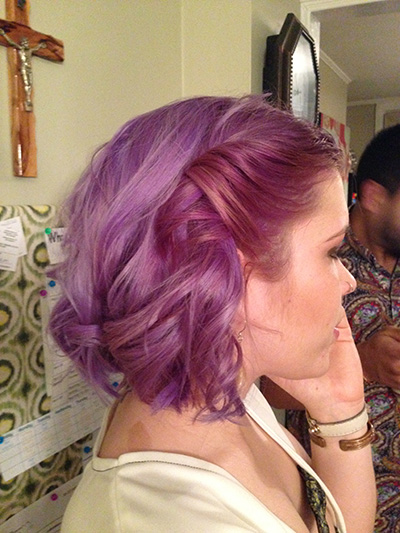 Jamie Dignan, 22, of Manchester, is a frequent user of hair dye and highlights. "My natural hair color is a dark blonde, light brown mix. But right now, I'm a platinum blonde."
"My hair started out as the ombré, light ends with darker roots, we did all-over highlights for the first three months to reach the color I really wanted. Continually after, my hairdresser does frequent touch ups to make sure my roots don't grow in dark and noticeable," Dignan said.
The signs of chemical damage may not be noticed right after a fresh dye session, but often show up later on. "Right away it feels nice because they put a treatment on it, it feels good for the first three weeks," Dignan said. "And after that I can feel it getting rough and thin on the ends, so I go back and start the cycle over."
Tomlinson says some color treatments can actually help hair. "If done by a professional, coloring your hair can actually make your hair have more texture, and not be so flat. It also gives it great shine," she said.
"The worst thing you can do to your hair is use over the counter hair color," she said. "Always go to a professional when it comes to anything with your hair, especially color. With boxes sold at stores, you have no idea how long they've been on the shelf. Also, non-hairstylists don't know about the application technique and end up overlapping color causing over processing."
Another damaging effect can come from the hot tools, such as curling irons and blow dryers of daily use.
"For those who don't naturally have gorgeous locks, we tend to use hot tools," Pollard said. "With hot tools come damage. I'm all for them, but when I do use them, I always make the style last at least three days. If you're constantly washing, blow drying, or straightening, your hair is going to take a beating. To make these styles last longer, try a dry shampoo or keeping hair away from your face—oils tend to make styles become greasy looking much faster."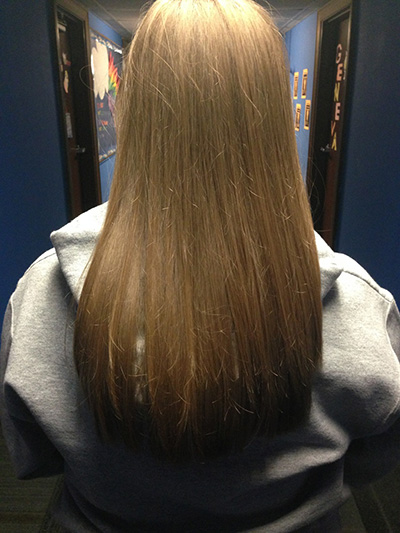 There is no real way to reverse the damage done to hair, other than cutting off the dead ends, regular haircuts keep your ends fresh, said Amy Mudgett, who has been a hairstylist at Hair By Design for six years.
"The only way to save damaged hair is to get it cut, once you have split ends you have split ends. The best thing you can do for your hair is to get regular haircuts and use heat protecting products when drying, curling or straightener your hair," Mudgett said.
Healthy hair is something that needs to be maintained, "to any client wanting to keep their hair healthy, I always recommend regular cuts and not too many damaging daily habits such as heat styling, chemical processing, and even smoking cigarettes can make hair dry and brittle," Pollard said.