Being a Student Athlete isn't Easy
by Tory Wilson
When Hood College Men's Basketball Sophomore guard Jordan Diggs plants his feet at the free-throw line and starts his routine, one of the last things on his mind is the exam he took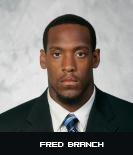 the day before.
When Buffalo University's defensive junior linebacker Fred Branch scouts the line of scrimmage on a fourth-and-goal to stop the opponents from scoring in the end zone, the chapter in his biology textbook will likely not exist to him until after he walks off the field.

Whenever Pfeiffer University's senior forward Chris Woods jams down an alley-oop to give his team the lead in overtime, his project due on Monday is not even close to crossing his mind for those intense few seconds.
And every time that Marshall University's senior outfielder Isaac Ballou throws the ball to second base and picks off the runner in a key double-play in the bottom of the ninth inning to secure a win, it is pretty certain that his group project meeting the following morning is not his first priority at the moment.

These athletes are not called professional athletes. They are also full-time students. What we call these people are student-athletes.

What's the first thing that comes to your mind when you hear the phrase "Student-Athletes"?

A group of students who have learned to maintain good academic standing while balancing athletic competition? A group of overprivileged dumb jocks who get special benefits while barely doing any academic school work?

Those are usually the two things that pops up into the average person's head when they see student athletes around campus but the misconception on a student athlete is the the real answer.

"I always tell my player's to maintain a good academic standing on campus but also in the community because of their status as a athlete," says Hood College Men's Basketball coach Tom Dickman. "But more importantly to be responsible of their actions because there are people out there who place an negative image on you."
"I know that the word around of student-athletes are "Slackers" and are given special treatment by people at the school." Said Frostburg student Marquita Cosby.
"We are Student Athletes," Says Fred Branch " Student comes before the word athlete. Both as a team and as individuals we put in endless hours on and off the field so that we can represent our school with pride every day."

Student athletes are well-known by people they've never met and are held to high standards. Student athletes have a lot of responsibilities that the average person does not see.
They have the typical student routine such as waking up in the morning, and if they don't have workouts, they sit in class, take notes, and prepare for finals. But once class is over, they have another almost full-time responsibility to consider.

Chris Woods, a Criminal Justice major, who is considering playing professional basketball overseas after graduation, gives a description of his in-season schedule, "During the week we have weightlifting at 7:30 a.m., then a couple of us go to get breakfast together, and then I go to class."

But that's not the end of his day, as he says "I follow it up with an individual workout and then maybe one or two more classes, and go to full practice."

But when does the studying fit into that?

"After practice, I'll go to my dorm and shower, get something to eat and start studying and doing homework." Woods said.
He made a point that school work is more important than anything else, but with a schedule like this, there is only so much time in the day to actually get school work done. For many of these athletes, late night working is common.
"We aren't getting special help from teachers when we re-schedule tests or quizzes," Woods said. "Our game schedule just doesn't allow us to be there."
Most athletes would admit that they are at their school for academics first. It is easy to assume that attempting to balance school and sports would make life more difficult, but that balance gives student-athletes an advantage in time and energy management.

"It's definitely a challenge, I think the coaches and all the athletes would agree that we have to put school first," says Diggs, a Business major who would like to play overseas or start his own company. "I plan my day out accordingly, so I can get my work done in certain time periods."

Student-Athletes sit in class with their fellow schoolmates and go through the exact same academic rigors as everyone else. But depending on where you attend school the experience of being a student-athlete is different.
For example, Hood College is not a Division I school with athletic scholarships, but the students and athletes interact and support each other on a daily basis, that is much more common then at bigger schools with bigger athletic programs.

Athletics and academics do not necessarily have to be separated. These student athletes all made it very clear that school and games do not mix and that on game days, focusing on playing the games is their primary motive.

According to Diggs, games during the week can be very difficult because, "We have class all day and then maybe only three hours to get ourselves into game-mode." That being said, there is an academic requirement for most teams where athletes need a GPA of 2.0 to be eligible to play, this where student athletes support each other, both on and off the playing field.

"We definitely handle it as a team. We talk about school before practice, at the dining hall, or working out. It's definitely a group effort and we pick each other up and keep each other accountable," said Diggs.

Ultimately, athletes put forth year-round work and practice time toward their sport simply because of their love for their sport, their team, and their alma mater.

"My love of basketball outweighs it all. I cannot imagine not being an athlete here." Said Diggs "We have such a supporting cast here with the students and faculty and even the coaches of other sports."

Being a student athlete doesn't sound too bad at all. The challenges are tough and these individuals have a separate life of responsibility that many cannot fully comprehend, even the students who played sports for most of their childhoods with various teams and leagues.

But for all the challenges, it is all worth it to be student-athlete.

---