Filmmaking is art. A successful artist must not only be creative and inspired, he must have a passion for his work. These three characteristics are common to many filmmakers producing films in Frederick, Md.
Brandon Jones, a student at Frederick Community College who is majoring in Digital Media Design is representative of many of the young, aspiring filmmakers in the Frederick area.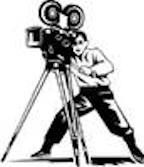 Like many filmmakers, his creativity began early in life. "I've always been a really creative person. I enjoy making stories and bringing them to life," Jones said.
His interest in films began when he attended Ballenger Creek Middle School in Frederick. "I've been into films since middle school, but I didn't take my first filmmaking class until my freshman year of high school," Jones said. "So for the last six years or so, I've been in filmmaking classes. That's what I do."
This semester, Jones is enrolled in "Digital Media Production" an advanced filmmaking class. The class has only one assignment: make a film from concept to finished product. To do this, he must complete all the steps necessary to produce a seven-minute film. These include writing a script, preparing a budget, determining a shooting schedule, creating a shot list (a checklist which details each 'film clip' needed to be shot to create the final film) and producing a trailer for the film.
In addition, he must cast actors for each role, choose shooting locations, meet any lighting requirements needed for each scene and direct the actors to perform the actions he needs to complete each scene of his shot list. Then, he must edit all of these 'raw' clips into a sequence which illustrates the plot of the story per the intent of the script. Later, he must add sound effects, music and any special effects which might be needed. Finally, he will create a title scene for the beginning of the film and create a list of credits for its end.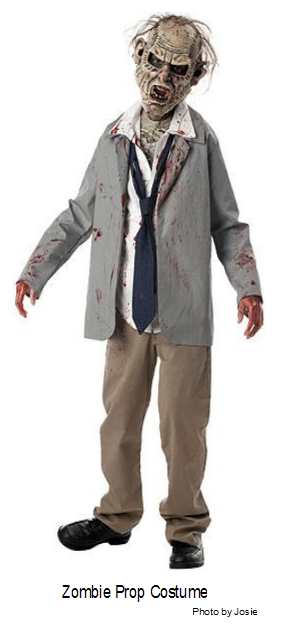 Jones' film, a zombie movie, is quite ambitious. He said zombie movies he has seen are typically plot-less and feature a lot of blood and gore. "I've never seen a zombie movie that had a good driving plot." He is taking a different approach. He's been developing the idea for his film even before his film class began. He wants to create a mini-series similar to Band of Brothers, a TV mini-series produced by Steven Spielberg. His film will take place over a span of about three years and will follow the lives of a group of survivors who find themselves dealing with the fall of humanity. The film will focus on these individuals as circumstances drive their lives in new directions. Jones's student film will be a prologue for this future work.
Jones plans to have a career in film. "I'd love to be a director. I love acting…almost the entire thing of film. Possibly at the very least, I'd do screen writing," Jones said. When he leaves Frederick Community College, he'll continue his education in film by attending a film school where he can focus entirely on the specifics of filmmaking.
Continued on next page
NEXT PAGE (page 2)
PAGE 3
PAGE 4